Hook & Fly 2018 Featured Gear
American Angler - 2018 Gear of the Year | Fly Fisherman - 2018 Gear Guide
Comfort & Quality...
"The quality of the shirt is second to none. You can tell when you receive the merchandise that H&F are more than just your typical lifestyle apparel brand; they are the definition of QUALITY!
This is completely money well spent and I can't wait to see the next launch of new gear." ~ Chris M.
SHOP YOUR GEAR
Hook & Fly represents the passion that gets us through those difficult personal times, those stressful days at work, those everyday challenges. H&F is the embodiment of a fisherman's happy place!
Materials that don't quit, because we don't have that luxury. A logo that transports us to a day on the water with our friends, our loved ones, or just the wind rustling through the trees.
---------------------------------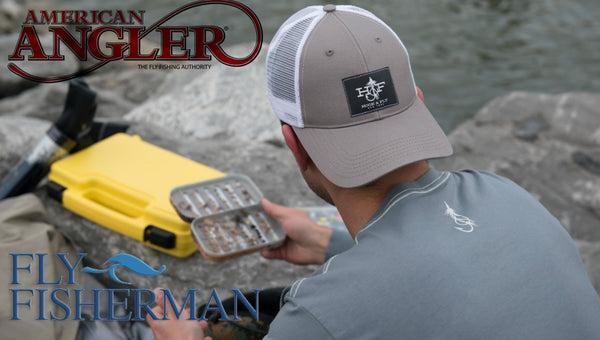 2018 Gear of the year | Hook & Fly Base Layer
Hook & Fly's Bamboo and Merino blend base layer features a soft, form-fitting cut that sits next to your skin to help minimize any of that pesky bunching under your waders.
Both Bamboo and Merino wool contain fantastic moisture wicking properties to keep you dry and comfortable all day.
~by Jeff Simpson
SHOP BASE LAYER
H&F | Quality Performance & Unparalleled Comfort
---